The Co-living Investment Community
Together with our community, we invest in co-living spaces across the globe. Each investor gets a share of the revenue generated from the property, as well as from the potential property value growth.
We use secure blockchain technology to fractionize co-living spaces, and to allow investing starting from as low as €100 per share.
Our open marketplace ensures increased liquidity of the share-tokens for buyers and sellers.
You are living in co-loving places across the globe to realize your dreams?
IMAGINE you could invest in such a place...
​
IMAGINE you could own a slice of the spot where you crafted your business, where you met inspring people, where new friendships were born...
Ownership is hardly affordable for Millennials and Gen Z.
Market scarcity makes real estate hardly accessible.
Real estate assets have low liquidity.
Growing inflation requires higher property return yields.
Introducing to you,

MY

BRIX

The Co-living Investment Community
We co-invest in existing, revenue generating co-living spaces, the future housing concept.
We partner with market leading operators to manage the co-living space professionally.
We use secure blockchain technology to foster a frictionless investment process and experience.
Our co-living spaces generate yearly returns of >10%, that is 30%-50% higher than traditional properties.
We enable fractional ownership as from 100€ per share.
We enable participation in our MyBrix FUND for professional investors as from €25.000 per share.
We create a vibrant marketplace for buyers and sellers.
The easiest way to invest in co-living real estate
RENTAL REVENUE
+ PROPERTY APPRECIATION
RENTAL REVENUE
+ PROPERTY APPRECIATION
MYBrix and the Community invest together in a co-living property.
Each investor gets shares in the legal entity owning the property.
Shares are digitalized into tokens, using blockchain technology.
The property is 100% owned by a special legal entity (SPV).
The property is managed by a market-leading co-living operator.
Build-up your portfolio by investing in multiple projects of your choice.
​
Get your share of monthly revenue from the revenues of the living spaces you are co-owning.
Sell your share-tokens on the marketplace or hold your tokens and get your share of the excess property value when sold.
Buy and sell co-living real estate in minutes with a secure system and no entrance barriers.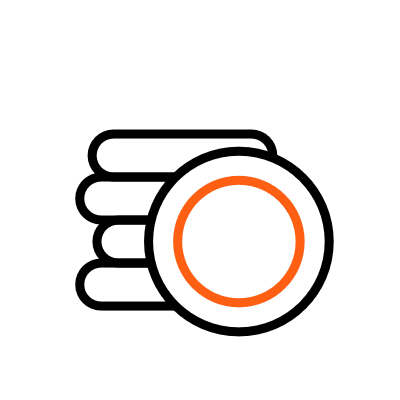 Start investing from as low as 100€
​
Invest together with like-minded peers, share the risks and rewards.
Using institutional banking level blockchain technology, we bring liquidity to a historical illiquid asset class.
​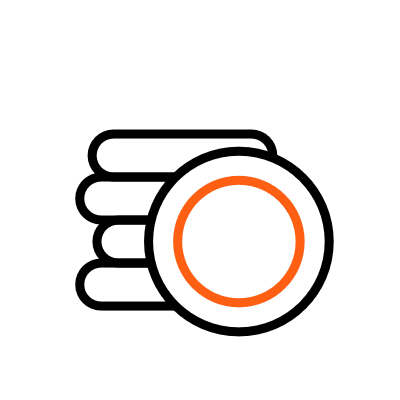 Building a global portfolio minimises the risk and multiplies income streams.
WHY

OUR COMMUNITY

LOVES THIS
Get instant return of your investment with your share of the monthly rental income.
Get your share of the increased property value when the property is sold.
Start to invest as low as 100€, in EUR / USD or crypto.
Buy and sell your share-tokens on our marketplace, using our proprietary desktop and mobile app.
Enhance your personal brand. Show your ownership of the property online using your share NFT's
​
Have your voice in the property community experience.
​
​
WHY

CO-LIVING PARTNERS

GET ON BOARD
Add fintech innovation to your brand DNA.
Integrate the MYBrix co-investment concept into your product offering.
Build a relationship with your customers as co-owners.
Build your tribe of brand amabassadors.
Anwers to our most frequently asked questions are just one click away.
Why do you focus on co-living spaces?

We believe co-living spaces offer both emotional and financial triggers to our investment community. They are spaces and environments in which our community build up their dreams, their life, share experience, meet inspiring people, …in a nutshell spaces with an emotional twist. In addition, the co-living real estate market is also financially attractive as it offers higher returns then traditional properties thanks t its building concept and service offering. And the market is poised to grow heavily over the next 15 years. This is not just our judgement though, feel free to check this report (link to report), just to name one: https://europe.uli.org/significant-opportunity-materialises-for-coliving-in-europe-according-to-uli-and-jll-coliving-best-practice-guide/

What is the legal framework you use?

Each co-living property in which we invest will be managed through a Special Purpose Vehicle, or in more simple words a company only owning the property and managing the related costs and revenues.

Is this equity investing?

Yes. Each investor gets a share in the legal structure owning the property.

How are the shares registered?

The shares of the legal structure owning the property are digitalized into smart tokens registered and stored an a decentralized ledger, or the blockchain.

Can I get a paper version of my share certificate?

Upon request, we can issue such a certificate.

How much is invested in a project?

MYBrix together with community of investors will fully own 100% of the co-living property.

Do I need to own crypto to invest in a project?

No. You an invest using EUR/USD/GBP or crypto.

How much can I invest in a project?

You can invest up to 70% of the total project value should you like to do so.

How do I make money from this?

Each investor will get his share of the net monthly revenues generated by the property, as well as from the value of the property when sold. The net monthly revenues consist of the monthly rental income and income from services offered in the co-living space, minus the related operating costs.

How can I check the monthly revenues and costs?

We will share on a monthly basis the generated incomes and costs.

How can I verify the monthly information on costs and revenues?

The information is verifiable with the partners we will work with which will take care of the daily management of the co-living space.

How can I sell my shares?

You will be able to sell you shares as tokens on our open secondary market place on the blockchain.

Who is MYBrix?

We are a fin-tech startup changing the real estate industry We entirely focus on the growing niche market of co-living spaces Our legal seat is based in Belgium. We are operating under the EU regulation EU 202/0503

Are you a registered platform with the local financial regulator?

We are operating according the EU 2020/1503 add link https://eur-lex.europa.eu/legal-content/EN/TXT/?uri=CELEX:32020R1503 rules, and are implementing them in all our processes. We are in regular contact with the FSMA, the Belgian financial regulator, to keep them updated on our activities and processes. However, as blockchain technology is still a fairly new technology for the governing authorities, we are not yet able to get registered at this moment of writing, but we definitely plan to do so once possible.

Who is managing the company?

MYBrix is managed by a passionate team with a track record in real estate investment, blockchain technology and community building and marketing.

Do you develop the blockchain technology in-house?

No, we are using existing and proven technology that has a track record in robustness and ability to comply with the relevant financial regulations in Europe.

How does the platform work?

MyBrix allows people from all over the world to invest in co-living places tarting with €100 fractional ownership through blockchain technology, MYBrix together with each single investor invests in co-living spaces that will be operated by an external partner. Each investor can invest as from €100 per share, and will receive his relative share of the revenues generated from the property.

Why do you use blockchain?

Blockchain technology is what enables us to provide cross-border real estate ownership without the need for mountains of paperwork and red tape. Smart contracts embedded into the code of our platform have the ability to be immutable which means that once they are written they cannot be changed. This creates a transparent and secure contract between our community and the platform that enables seamless and hassle-free transactions and investments.

What are smart contracts?

These are essentially contractual agreements that are embedded into the code written on our platform. Instead of dealing with mountains of paperwork and regulatory red tape, smart contracts give us the ability to achieve the same result with much less hassle. The reason smart contracts work so well is because they are immutable and transparent. This means that once they are written into the code of the platform they are 'set in stone' and cannot be removed.