The Co-living Investment Community
Together with our community, we invest in co-living spaces across the globe. Each investor gets a share of the revenue generated from the property, as well as from the potential property value growth.
We use secure blockchain technology to fractionize co-living spaces, and to allow investing starting from as low as €100 per share.
Our open marketplace ensures increased liquidity of the share-tokens for buyers and sellers.
You are living in co-loving places across the globe to realize your dreams?
IMAGINE you could invest in such a place...
​
IMAGINE you could own a slice of the spot where you crafted your business, where you met inspring people, where new friendships were born...
Ownership is hardly affordable for Millennials and Gen Z.
Market scarcity makes real estate hardly accessible.
Real estate assets have low liquidity.
Growing inflation requires higher property return yields.
Introducing to you,

MY

BRIX

The Co-living Investment Community
We co-invest in existing, revenue generating co-living spaces, the future housing concept.
We partner with market leading operators to manage the co-living space professionally.
We use secure blockchain technology to foster a frictionless investment process and experience.
Our co-living spaces generate yearly returns of >10%, that is 30%-50% higher than traditional properties.
We enable fractional ownership as from 100€ per share.
We enable participation in our MyBrix FUND for professional investors as from €25.000 per share.
We create a vibrant marketplace for buyers and sellers.
The easiest way to invest in co-living real estate
RENTAL REVENUE
+ PROPERTY APPRECIATION
RENTAL REVENUE
+ PROPERTY APPRECIATION
MYBrix and the Community invest together in a co-living property.
Each investor gets shares in the legal entity owning the property.
Shares are digitalized into tokens, using blockchain technology.
The property is 100% owned by a special legal entity (SPV).
The property is managed by a market-leading co-living operator.
Build-up your portfolio by investing in multiple projects of your choice.
​
Get your share of monthly revenue from the revenues of the living spaces you are co-owning.
Sell your share-tokens on the marketplace or hold your tokens and get your share of the excess property value when sold.
Buy and sell co-living real estate in minutes with a secure system and no entrance barriers.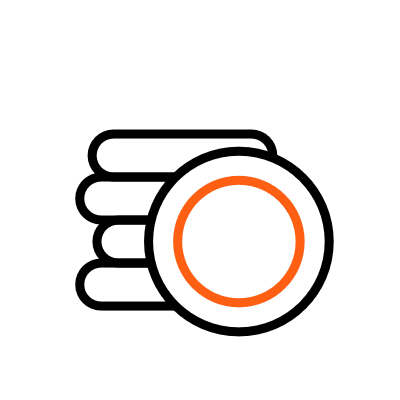 Start investing from as low as 100€
​
Invest together with like-minded peers, share the risks and rewards.
Using institutional banking level blockchain technology, we bring liquidity to a historical illiquid asset class.
​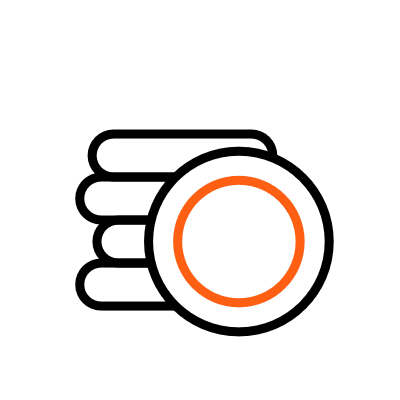 Building a global portfolio minimises the risk and multiplies income streams.
WHY

OUR COMMUNITY

LOVES THIS
Get instant return of your investment with your share of the monthly rental income.
Get your share of the increased property value when the property is sold.
Start to invest as low as 100€, in EUR / USD or crypto.
Buy and sell your share-tokens on our marketplace, using our proprietary desktop and mobile app.
Enhance your personal brand. Show your ownership of the property online using your share NFT's
​
Have your voice in the property community experience.
​
​
WHY

CO-LIVING PARTNERS

GET ON BOARD
Add fintech innovation to your brand DNA.
Integrate the MYBrix co-investment concept into your product offering.
Build a relationship with your customers as co-owners.
Build your tribe of brand amabassadors.
Anwers to our most frequently asked questions are just one click away.